A wealth of incredible projects are being created across the UK, inspired by the Cultural Olympiad themes – Welcoming the World, Active Participation and using Culture and Sport to raise issues of environmental sustainability and inspire cutting-edge collaborations between communities and the cultural sector.
Uncover Discover celebrates and draws attention to some of these amazing projects which help people experience the best of our historic, natural and built environments in exciting new ways.
Here you can find out more about our featured projects. Choose your region from the dropdown list, find a project near you and get out and explore a whole new world right on your doorstep!
Featured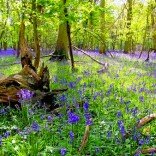 VisitWoods
VisitWoods is a project led by the Woodland Trust that promotes the benefits of visiting woodland in the UK. They encourage people from all walks of life to visit woods, and share photos and information with others on their website. You can find woods by using your post code or town name or search by wood name and there are over 10,000 woods and forests listed that you can visit. VisitWoods regularly add new ideas and activities for you to try close to the woods where you live, giving you inspiration for what to do in the woods and they have just published a new
Undiscovered Woods
page that encourages people to play detective and discover woods that they don't have much information about yet.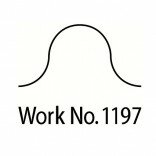 On
27th July 2012
,
Work No. 1197: All the bells in a country rung as quickly and as loudly as possible for three minutes
by Turner Prize-winning artist and musician Martin Creed, will be performed by thousands of people across the UK for the London 2012 Festival to celebrate the first day of the London 2012 Olympic and Paralympic Games. Anyone can take part by simply registering to ring a bell at . The time for the event has been confirmed as
8.12am
and thousands of people have already registered to be part of this unique London 2012 Festival commission. Discovering Places is proud to support this work. For more information about how you can take part please visit .